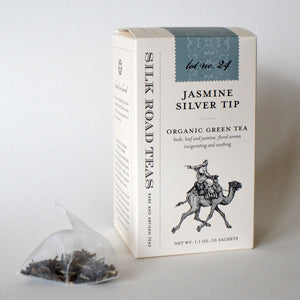 Organic Jasmine Silver Tip
from
$13.50
Often described as an intoxicating aroma, this tea will embrace the senses and soothe. Jasmine petals, silver buds and deep green leaves have been scented multiple times to provide the highest taste quality.
Steep in water temperature of 185F-205F for 2-3 minutes.
Ingredients: Yin hao jasmine (silver hair). Contains Caffeine.
15 sachets per box.