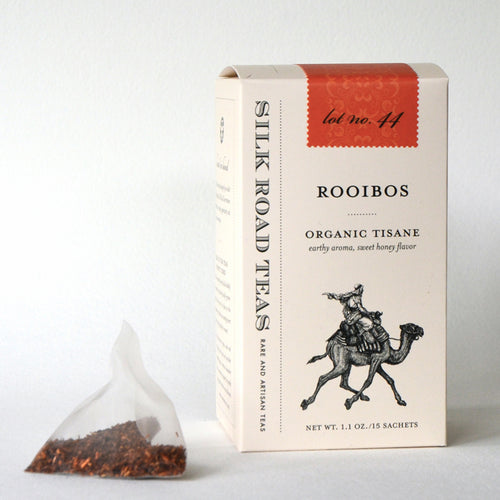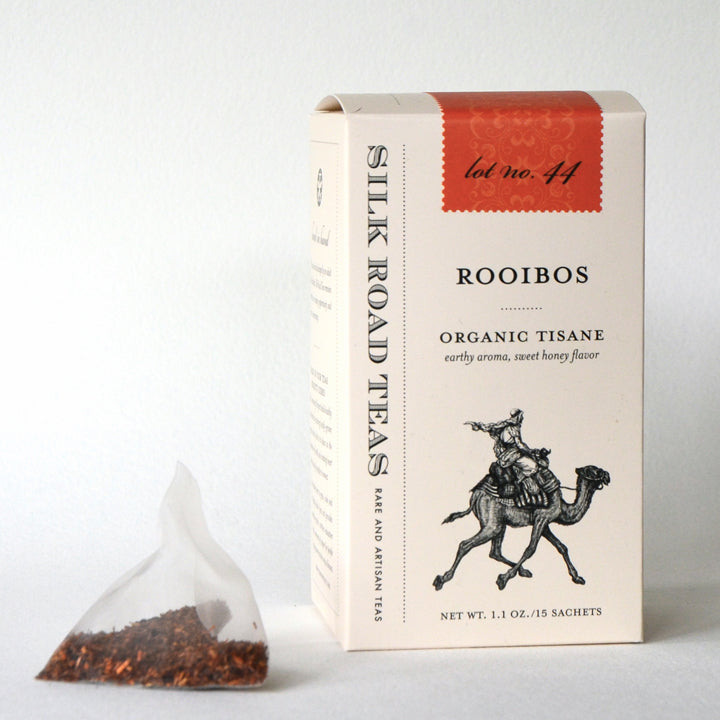 Organic Rooibos
from
$13.50
This organic herbal "Red Bush" is part of the legume family and originates from South Africa. It offers a unique flavor, rich yet soft with hints of citrus and vanilla, and steeps to a bright red cup color. Given its taste profile, it is a comparable replacement for caffeinated black tea. This herbal is very high in antioxidants.
Steep in water temperature of 185F-205F for 3 minutes. 
Ingredients: rooibos leaves. Caffeine-free.
15 sachets per box.